Remote Access VPN Clients with central management system
Centrally managed VPN Client Suite for Windows and macOS.
Compatible with virtually all VPN gateways.
Efficient management of remote access is a top priority for IT departments dealing with a large number of users. NCP Secure Enterprise Client offers a centralized VPN client management system, secure communication between endpoints, and effortless operation for extensive remote access VPN projects. With just a single click, IT administrators can configure all modules to connect to the internet, set up a VPN tunnel, choose the network, and automatically establish firewall rules.
More detailed product features can be found here.
If you're looking for our IPsec VPN clients for mobile devices (iOS and Android), more information can be found here.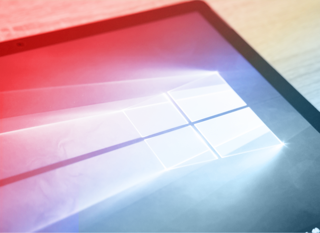 VPN Client Suite for Windows
This VPN Client Suite is available for Windows 11 and 10. The highly secure communication software is designed for use in any remote access VPN environment.
You can find detailed information in the Data sheet
In addition to IPsec VPN functionality, the NCP Secure Enterprise Client Suite has more to offer than standard VPN Clients:
Internet connection management with 3G/4G card support
Wi-Fi management
Personal firewall
Strong authentication, biometrics
VPN bypass for highest performance when using cloud applications, e.g. MS Teams
VPN Client Suite for macOS
The NCP Secure Enterprise macOS Client is highly secure communication software designed for use in any remote access VPN environments and available for the following operating systems:
macOS 14 Sonoma
macOS 13 Ventura (Apple M1/M2 Chip and Intel-CPU)
macOS 12 Monterey (Apple M1 Chip and Intel-CPU)
macOS 11 Big Sur (Apple M1 Chip and Intel-CPU)

You can find detailed information in the Data sheet
In addition to IPsec VPN functionality, the NCP Secure Enterprise Client Suite has more to offer than standard VPN Clients:
Pv4/6 Dual Stack Support
Virtual network adapter: all application, including VoIP, are using the VPN tunnel