IT security at the highest level – with Zero Trust VPN from NCP
Businesses face cyber threats to their IT infrastructure every day. Many organizations are now planning IT security through a Zero Trust strategy to deal with evolving attack vectors. NCP VPN for Zero Trust is a perfect fit in this scenario.
What does Zero Trust mean?
Zero Trust is not a product, it is a general IT security approach that follows the principle of least privilege. Instead of trusting users and end devices blindly, Zero Trust ensures that users are only granted access to the data they need to do their current work. Zero Trust systems run in the background and check whether a user is authorized each and every time they access data.
How is Zero Trust different from other IT security concepts?
The Zero Trust approach leaves cybercriminals little room for manoeuvre, as even a successful attack can only gain access to a small part of the entire company network. Compromised network resources can be isolated and the threat neutralized without having to shut down the entire system.
How does the NCP Zero Trust VPN solutionfifit within a Zero Trust strategy?
NCP's software-based VPN solutions are built on Zero Trust. Unlike other VPN products, NCP offers holistic network security, rather than just a secure connection to the company network. With NCP Secure Enterprise Management (SEM), IT administrators can configure access rights for user groups and individual users granularly. Through centralized access management, the NCP VPN fits seamlessly into the Zero Trust principle.
Why choose NCP's Zero Trust VPN solution?
Holistic access management
NCP VPN management allows IT administrators to define granularly which users and groups can access which network resources, meaning attackers stand no chance of gaining unauthorized access to an entire system.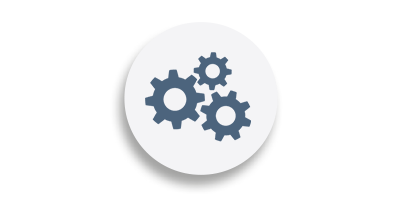 Comprehensive firewall configuration
Define access rights and firewall settings for individual scenarios and automatically deploy them to all users in the company to prevent unauthorized access.
Centralized, efficient updates
Deploy policies and changes or software updates with just a few clicks – either for individual users, user groups or the entire organization. Automated deployment ensures that large numbers of users can be updated quickly and easily.
Extensive user authentication
Secure user logins with multi-factor authentication (MFA) by using biometric authentication, user certificates or machine certificates.
Comprehensive endpoint policy checks
Check virus scanner definitions, OS updates or machine certificates of end devices to prevent potential entry points.
User identity
Leverage both user and endpoint characteristics to create fully comprehensive security identities.
Compatibility with your existing IT infrastructure
Thanks to extensive third-party compatibility, NCP VPN solutions integrate seamlessly with your Zero Trust strategy.
Maximum scalability for every need
NCP's VPN is software-based for a rapid rollout and highly scalable for supporting as many users as you need.
Always On Solution
NCP VPN users are connected immediately thanks to the client auto-start feature and user certificate authentication.
Zero Trust VPN from NCP:
Never trust, always verify!